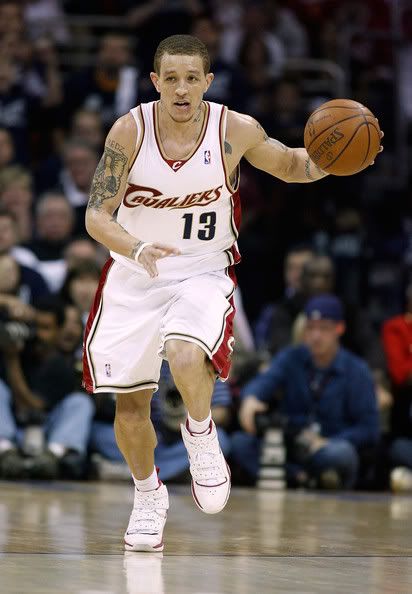 This is a fairly hot rumor in the sports world take it for what it's worth although it would explain LeBron's almost freaky disappointing in this series.
Delonte West Sleeping With Gloria James
Yes, you heard me right: There is a rumor going around right now that Delonte West has been sleeping with Lebron James' mom.
Let me start off by saying that I do not believe this story at all. At all.
A blogger named Terez Ownes, a WCWP Sports writer, wrote a blog earlier today claiming that his "sources" are telling him that Delonte West is sleeping with Gloria James.
His said his sources said: "My uncle is the general contractor at the Q and has been for the last 7 years. He's good friends with a lot of guys at the Q, including some of the bigger boys in the organization and knows Dan Gilbert personally.My uncle has been told that Delonte has been having interactions with Gloria James (Lebron's Mom) for some time now. Somehow Lebron found out before game four and it destroyed their chemistry and divided the team. I am not making this up, I wish it wasn't true but it happened. ."
Terez Ownes claims that LeBron found out before Game 4 against the Celtics.