V
S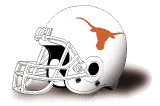 What to look for

Will we get Taylor Martinez Kansas State, Washington or Taylor Martinez South Dakota State?

Will Nebraska be too hyped up with the buildup for this game?

Will Nebraska feel jinxed at the sight of burnt orange?

How "Respectful" will our crowd be tomorrow?

Will The Big 12 even allow Nebraska to win this game or will they make sure Texas wins?

Will Texas really try to come in and throw the ball often against Nebraska's secondary?

Win or lose after this game is over ca we get back to acting like Nebraska fans and stop acting like Colorado fans?