Congratulations to the Boston Celtics, this year's NBA Finals Champions!
This is The Count. Hell Yeah! I am so thrilled and happy. If MTL is still posting on off topic give him a high five from me!

I'll just post these here.


Man oh man! Does it end tonight?
Good news and bad news.
Bad news The Celtics were stuck on the plane in LA because of mechanical failure on both planes. (what are the odds?) The Celtics didn't get back into Boston until about 10:15 last night.
Good news. Perkins is going to play and he's going to start. He just has to man up on Gasol and Odom.
IF...IF...IF...I say IF I get to finally have that victory cigar tonight I may have to smoke it indoors In my smoking room. There is a rain storm going on north of us in Wayne and Norfolk and while they don't think it will make it down here they are not ruling it out. If it hits here it will hit about the time this game ends.
For the 6th time let me just say how much this 8 o'clock start times sucks ass. I can't imagine what it is like East of here having to wait until 9: This is one case I envy Sergei and those folks out west.
Can not fall behind by 20 tonight. These 40-20 starts have to stop. Of course if Boston gets up 40-20 that's OK. One thing we have learned no lead is safe.
I've got Victory's Collar for good luck.
Oh man. LA has the phonies at there crowd and we have Celtic legends in ours. Does it get any better?
One more fucking commercial break.
The refs tonight are Salvatore, Crawford and Rush. Celtic nation just gave a collective oh fuck!
HERE WE GO!
And Salvatore strikes already.
Were going to get fuck hard tonight
RAY RAY for 3!
These refs suck
HEY A FOUL ON LA!
Rondo playing hard.
Shit Kobe is on fire.
Rondo misses a lay up!
The effort is awesome but the shots aren't falling.
Rondo baby!
It's going to be up to Kobe to keep LA in this.
so far Kobe is all they have. Unfortunately he is on pace for 60 points so far.
Bill Belicheck is at the game with his boobs...I mean girlfriend.
Ray Allen poked in the eye no call. Perk barely touches somebody 2 fouls.
Boston is just getting screwed hard.
KG is on.
KG on fire!
How quick do these tax cheats masquerading as Refs get KG out of the game?
Pierce doesn't have it tonight. That's understandable. Boston's defense is great.
ALLEY OOP! Garnett!
2 fouls on Rondo. These refs suck my left nut hard.
There we go Paul!
Kobe ignoring his teammates.
PP fouled by Walton Jr. LA had one to give.
Damn Powe doesn't get the shot off.. Oh well MUCH BETTER START 24-20 Boston after 1.
Keep up the D.
Settle down guys.
Great defense on Kobe. These refs again.
Big Baby in the game.
We can't play. The refs will not let us play.
It's time to walk off the court. These guys aren't going to let you win. it's time to send a message.
Pierce for 3!
There you go Powe foul their ass out.
There's a charge they call a block.
Leon Powe baby!
Foul on Farmar and he has the nerve to bitch. You are fucking Jordan Farmar douche. Shut the fuck up.
Here is what to love with Boston right now. The effort especially on Defense is fantastic.
Can't miss free throws
Bill Russell is like 80 and he looks like he is ready to kick these refs asses.
Posey for 3! Boston out fighting LA!
Big Baby getting it done.
Another 3 for House TO LA! House and Posey! House and Posey! And Big Fucking Baby!
Pierce you have to shoot that.
Michelle Tafoya looking good tonight
Here comes RAY RAY!
3 fouls on Fisher.
Posey for another 3!!!
Boston is sticking on Kobe and LA so far doesn't have anything else.
OK the effort is great and we have a nice lead but need I remind anybody that no lead is safe ever.
Big Baby coming out. Nice minutes Big guy!
The lead right now is 13. That's nowhere near insurmountable. Hell 30 points wouldn't be. Boston just has to keep up the effort on Defense.
One pass too many for Perkins.
UH OH! Farmar's dead! Nope no he's not.
OH KG! did you bring the shit tonight? God Damn!
Boston just playing awesome right now.
OMG!!! KG! Just threw it up got fouled and it went in. With that shit going in you have to feel it's your night.
58-35 Boston at half.
Do I have to tell you? Yeah it feels great right now BUT THIS IS NOT OVER.
Shit ABC just gave Boston the game. UH OH!
Nice way to come out. Rondo hit's a jump shot.
3 on Perk.
My Nephew just called. He's 5. I was telling him it's not over keep rooting them on.
4 fouls on LA Euro.
See that's what scares me LA gets a dunk. can't let up.
The Pierce takes it hard to the hoop.
Shit LA 3.
Rondo scores and is fouled.
lakers are starting to hit but so far Boston is answering.
3 for RAY RAY!
Rondo has been great tonight.
Lakers hit 5 shots in a row and the Boston lead increased.
I just can't believe after all of this it's going to stay this easy. I still keep waiting for LA'S run.
Garnett ties up Gasol he is playing so well tonight it's not even funny.
Yeah IF I get to have my Victory cigar it will probably be inside. Storms are moving in.
Haha Sasha has 5.
Shit Scal isn't dressed, he won't get in.
Come on guys I know you are up by 30 but finish strong men.
That was all effort. Pierce missed a 3 because he is gassed,. Kobe tried to get cute Rondo stole the ball gets fouled and shoots free throws.
This has not been good Rondo this has been great Rondo.
Kobe is just going to take every shot.
Tony Allen is in the game to try and stuff Kobe.
Come on guys.
There you go Rondo.
Blocked Kobe's shit.
PJ Brown baby!
There goes that run.
Air Ball Kobe. 89-60 after 3 quarters.
Kobe is out. is that the white flag?
Kobe and Gasol are out.
Boston has KG and Pierce out as well. Rondo to the hoop.
Rondo fouled shot counts and he is fouled.
Flagrant foul. let me say this I am obviously not rooting for LA. But that call sucked.
Clear path foul not flagrant. Eh.
Big Baby fouled. Looks like Phil has to wait until next year to surpass Red Auerbach.
Ray Allen for 3!
Ray Ray another 3. OK I am going to say it. 101-70. This is over.
Kobe and Boston's stars back.
How great has Rondo been?
Ray Ray hit another fucking 3. Weeeeeeeeeeeeeeeeeeeeeeeeeeeee!
KG!
I wonder if ET will get in now.
Rondo poked in the eye.
Rondo out House is in.
Boston is up by 34 at they are still out playing LA.
18 steals for Boston an NBA finals record.
Garnett block!
RAY RAY for another god damn 3 :)
Ray Allen has tied the record for the most 3's in an NBA finals game. Do they let him shoot another? I say hell yes. These are pros.
WE DID IT DAD! IT TOOK 22 YEARS BUT WE DID IT!
Pierce for 3. Just too sweet
What the hell is Odom doing?
Garnett comes out. He is gassed. The Big 3 comes out.
Boston's bench busting ass. Leon Powe grabs a rebound and puts it back in.
Leon Powe dunk!
Get ET in.
Posey fall away 3. Oh Jebus it's just our night.
This one is for Red...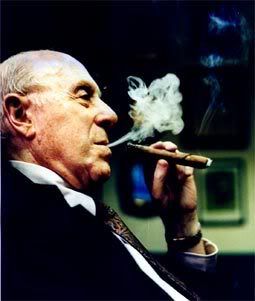 And DJ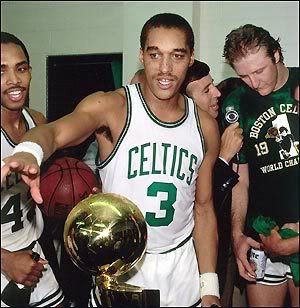 Wait Scal is dressed get him in.
We Want Scal
Brian Scalabrine all dressed up with nowhere to go.
OH OH OH Big Baby coast to coast dunk. he's been great tonight.
Alley OOP! They are just pouring this shit on.
3 for LA. who cares.
I guess it's a 2
Doc Rivers get's the Gatorade.
131-92 Final
Boston Celtics 2007-2008 World Champions.