30
13
Well That Sucked. Anyway All thoughts and other Bowl Games Will Go Here. Well for Jonathan (if he chooses) and I. Sadly the comment section is out of commission until further notice.
Thank You Yogafrog Blogspot for the Picture of Lovely Ilia Calderon. It is her expression not her appearance that this game reminded of.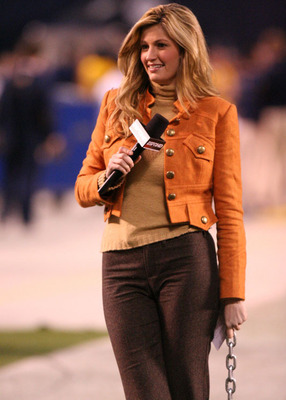 Edit From The Count: Apparently I am "on crack" according to
@TeamTubby14
on Twitter. My offense? Saying this:
Watching the Rose Bowl It's clear to my that at least one participant is highly over-rated. Erin Andrews.
Edit From The Count:
Well what started out as a day with a couple of clunkers ended with 3 instant classics. Penn State just wanting to get the season the hell over lost badly to Houston 30-14 though honestly it was a little closer than I feared. PSU is headed for some real trouble in the future with the Sandusky scandal still looming in the wings.
Nebraska totally out played South Carolina in the first half and should have been ahead by a couple of touchdowns but a blocked extra point ran back for 2 pts, a fumble, and interception and a Hail Mary later a game that should have been 27-9 Nebraska was 16-13. The second half Nebraska imploded and South Carolina being the better team got comfortable and dominated.
Didn't watch the Ohio State-Florida game so really have no opinion. I know the final was 24-17 Florida. Ohio State also has had a shit-storm of a year though their future looks much brighter than Penn State's.
Michigan State came back from a 16-0 deficit to beat Georgia in triple OT 33-30 in the Outback Bowl and saved some dignity for the Big 10. Kirk Cousins had his typical game. Lots of great play with some head scratching decisions but he made the play he had to make. Speaking of head scratching Georgia settled for a 45 yard Field Goal and didn't try to move the ball in the first OT. The field goal was no good. Very odd decision to not try and advance the mall and make the kick closer.
Oregon and Wisconsin played in a classic in the Rose Bowl and Oregon with their space aged uniforms won 45-38. I will argue with anybody who says this game hurt the Big 10. Wisconsin played even with a great Oregon team. They may have lost the game but they weren't failures.
And finally in a game that just went final Oklahoma State beat Stanford in overtime 41-38. Proving the BCS got it's national title game correct and also proving it made some really good match-ups this year in bowl games. I know I'm suppose to hate the thing but hey it's the truth. Anyway Stanford had a short field goal to win in regulation and the kicker missed it BADLY. In overtime If you follow me on twitter you know I was saying Don't send him out a again. Well Stanford had three odd conservative play calls and guess what? Kicking is a mental thing. If you have a kicker still thinking about a kick he just missed a minute ago and he's got to kick it again he's going to miss again. And he did. Not quite as bad but it was still off. Then OSU hit a pass that was first ruled a Touchdown then down at the 1. From there OSU ended the game with a field goal of their own.
Let me just say this about the Stanford kicker. No football has ever been lost by one man...ever. You win as a team you lose as a team. He missed those kicks but if you watched that game you know everybody for Stanford did something to lead to that loss. Of course his Facebook page and (twitter if he has one) will be blown up with classy insults and even death threats. Anybody that does that crap to a college kid is a bigger loser than that kid will ever be and excuse my language but FUCK YOU!
When your team loses it sucks. Yes there's a hurt there that non sports fans will never understand. All these hours later ask me If I am still pissed over Nebraska. Hell yes I am. But I would never bombard a college athletes with classless insults or worse death threats over a game. Anybody that does can rot in hell.