I will be live blogging the tournament this weekend at least day 1. Seeing as how my team in all likely hood will not be playing after that it remains to be seen whether or not I shall live blog after that point. Anywho here are is your schedule for the festivities.
Iowa Beat Illinois in the 8-9 game 64-61 and right now Indiana is ahead of Penn State 43-34.
It took Indiana a half but they are now pulling away from Penn State 53-34. Penn State on the verge of getting Sanduskied.
| Indiana 24 wins on the year and one of those loses was to Nebraska. Go figure. | | | | | |
| --- | --- | --- | --- | --- | --- |
The next two games are on ESPN that's nice. Indiana 66-51 4:31 left. YAWN!
Indiana wins 75-58. Next game 4:30 Central.
Minnesota Vs Northwestern. Shit crowd. Northwestern has to win to get in to the NCAA tournament.
Minnesota 12-5. Northwestern looks really tight. I am secretly praying the Contessa burns dinner and we have to go out to eat.
Northwestern is heating up. The threes are starting to drop. This could be a fun game.
Sounds as if 2 Big Ten coaches will be gone after this tournament. Bruce Weber at Illinois, Doc Sadler at Nebraska.
And the Contessa burned the food. :) Says I think it's edible. Hardly a ringing endorsement. For once Judge Judy was good for something.
It's Halftime Northwestern 36 Minnesota 31 and I am off to walk around the corner and pick up some grub.
I am back with a pork tenderloin sandwich for me and Chinese for The Contessa. Thank goodness for the food court 2 blocks away that sells everything. Minnesota 43 Northwestern 40.
Doc sadler walking to the field house looks lost in thought. ESPN gives him the dreaded nice guy tag.
Minnesota and Northwestern 61-61 going into overtime. Northwestern got a good look at a runner at the buzzer but it didn't fall. Big game. Northwestern needs to win to get in to the tournament.
Big turnover. Northwestern's NCAA Tournament now in real peril. 71-68 Minnesota.
Northwestern missing 2 huge free-throws. As ESPN said they are shooting themselves in the foot. Those two freethrows probably cost Northwestern the NCAA tournament.
Nebraska-Purdue next.
Nebraska wearing 1950 throw back uniforms. Make your own jokes.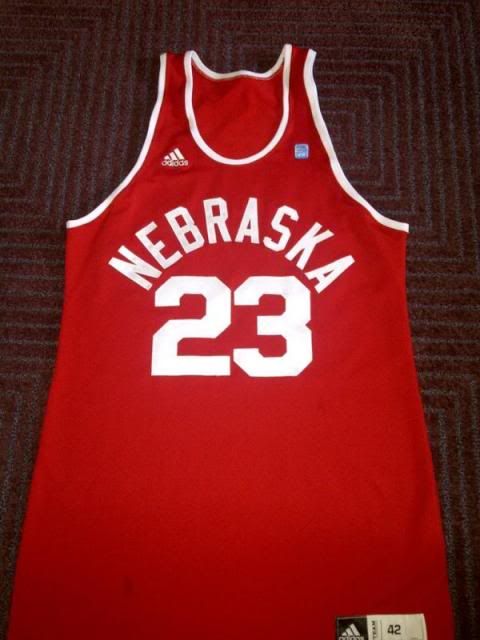 Is there some law that Nebraska can only shoot 3 ptrs?
When we score we don't get stops, when we don't score we get stops. We never Score and get stops at the same time.
This on the verge of getting ugly now. 65-48 Purdue.
74-55 with 3:54 left in the game. I am kinda tuning out at this point.
Doc Sadler is a really good guy. I wish it would have worked out. But sadly It hasn't.