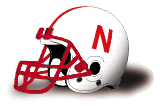 V

S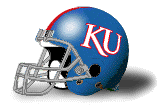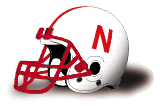 31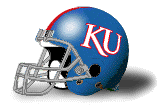 17

Sometimes you just have one of those days you just want to bottle up and then release it when you have one of those days when nothing goes right. Kansas played the best game they have played in 5 weeks and held a 17-16 lead with less than 8 minutes to go. When Kansas scored to go ahead given Nebraska's offense of recent vintage you couldn't help but think oh fuck we are screwed. But then Kansas helped out with a pooch kick that Niles Paul returned 44 yards to the KU 30, A face mask on a play that would have left Nebraska with 4th and 16 gave them a first down on the 20. The Next play Roy Helu goes for 20 and a TD Nebraska makes the 2 point conversion and All of the sudden the day got so much brighter. and then came the truly amazing site. Nebraska which had it's most sub-par defensive game since September got a 3 and out and then the offense remember offense? took the ball and kept it until there was but 35 seconds on the clock and a 14 point lead on the score board.
The 31-17 win over Kansas was enough to make the day fairly complete as it was but then Nebraska's basketball team won it's opener in easy fashion against USC-Upstate, yeah I haven't heard of them either, and to top it all off...Creighton lost their opener. Man talk about a day.
Offense B. Could go A even here. 410 yards. 31 points. In the past neither of those numbers would maybe draw such a high grade but for this team that is Huge out put. And how sweet was it to see Nebraska take the ball and end a game with old school power football? Zac Lee played what I think was his best game of the year considering the opponent he was in control all game. 12-20 196 yards and 53 yards Rushing may not be all world but he showed the leadership today this team needs. he did have one screw up when he fumbled in the ball in the endzone but Roy Helu fell on that for a touchdown on Nebraska's opening possession. And speaking of Roy Helu how huge is having him back healthy? over 150 yards 3 Touchdowns and he kept the chains moving to put the game away. Oh and Niles Paul another popular whipping boy for the fans, often justified, had the best game of his life. 4 huge catches and a huge kickoff return. Maybe not vintage stuff by the O but after the last several weeks it was a huge improvement. They still need to find away to score touchdowns and not kick field goals.
Defense B-. You know things have improved dramatically for Nebraska's defense in less than 2 years when the other team scores just 17 points and it felt like the defense had a poor game. It was one of their poorest games of the season but you have to credit Kansas for much of that. Honestly when Nebraska went up 10-0 I thought it was pretty much over. Then Kansas and Todd Reesing got going. Reesing killed Nebraska with QB's draws all game and burned Nebraska on the blitz. At halftime the score was 10-10 but Kansas was in control. They came out of the locker-room on the same roll and went right down the field until on of the plays of the game occurred. Reesing hit Kerry Meier who took the ball down to the 3 where it was stripped by Dijuan Gomes and recovered by Matt O'Hanlon. Nebraska took the ball from their 3 and moved it into field goal range making the score 13-10 Nebraska when it could have easily been 17-10 Kansas. The Gomes strip and the 3 and out after NU went up 24-17 were huge but give Kansas credit for comiong up with a game plan that kept Nebraska's defensive line frustrated and the entire defense off balance all game.
Special Teams A. HUge with a capital HU. Alex Henery had some shaky punts early and barely made a short field goal that put NU up 10-0 but after that the special teams were outstanding. Henery regained his punting stroke and made 2 more field goals, Tim Marlowe started the game with a 40 yard kick return and then there was Pauls kick return after KU took a 1 point lead. Nebraska's kick coverage has been outstanding all year and was again today.
Overall A-. Nothing comes easy for this bunch. Today the offense woke from it's slumber and the defense had it's shakiest showing since Florida Atlantic. Both statements being relative to this season. But give Kansas credit. This was Senior day the last day for their Seniors to play at home and the last chance to right a season which was once so promising 5 straight losses ago. This was not the KU bunch of the last several weeks. This KU team played hard and it played well and any team that does that with the talent KU has will be a tough out for Nebraska. But give all the credit to Nebraska. down 17-16 with less than 8 minutes to go Nebraska didn't fold and didn't quit. Instead they made the plays to put the ball in the endzone not once but twice and now a team that was left for dead after a bad loss to Texas Tech and unbelievably bad loss to Iowa State, both at home, playing for the Big XII North title next week. It's a home game against a team they will be favored to beat but if we learned anything this year it's that this team isn't good enough to over look anybody.
Around the BIG XII.
Missouri 38 Kansas State 12. In a year of freaky outcomes Missouri and Colorado are the two teams who's play really seems to depend on whether or not they took their Tegratol before the game. I didn't see this coming at all. Kansas State had played so well even in a loss to Oklahoma and playing in their last home game against a Missouri team that lost to freakin Baylor...AT HOME! last week I really thought they would handle Missouri. But good news for Kansas State win next week at Nebraska they are Big XII North Champions. Lose next week they are home for the holidays.
Iowa State 17 Colorado 10. Iowa State be bowl eligible. Colorado be officially out of the big XII north race and out of bowl eligibility and just about out of everything other than possibly a serious case of fuck it. The CU fan base which sucks as is really wants Dan Hawkins gone. And they want him gone yesterday. Paul Rhoads might very well be Big XII coach of the year depending on what K-State does next week.
Texas 47 Baylor 14. Give Mack Brown credit he didn't run up the score. it was 40-0 at halftime and I imagine it could have been 80-0 at the end if he so chose. This was exactly about what one thought it would be if not a little more impressive from Texas than expected. This ain't your Daddy's Baylor. Ask Missouri.
Oklahoma 65 Texas A&M 10. Did I mention the Mike Sherman experiment isn't working? He is Bill Callahan south. I guess we must have pissed Oklahoma off really good last week. On the down side the 9000 Oklahoma fans who make youtube videos will be really thrilled this week after slobbering contemplating committing mass suicide last week.
Oklahoma State 24 Texas Tech 17. The shocker here was this game was low scoring. if we had to hurt Stephen Shefield why couldn't we have done it Before he lead his team to a 3 touchdown victory against us? As bad as our offense was that game it's a good bet Taylor Potts is every bit as effective in that game but it's obvious the Stephen Shefield post Nebraska game is not the same QB he was pre and during the Nebraska game. Hey if Oklahoma State beats Colorado
(which they will) and Oklahoma (which they could) and Texas A&M beats Texas (no way in hell) Oklahoma State is Big XII South champions