Yeah I post it every year but it never gets old.
V
S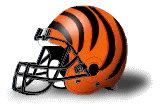 Is it me or didn't we just see this playoff game last year? The Texans have hit the skids but I think they win this one.
V
S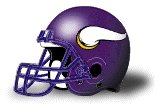 The Packers still haven't stopped Adrian Peterson and I doubt they do tomorrow night. However the Vikings are still QB'd by Samantha Steele who will make just enough bad mistakes for the Packers to survive and move on.
The countdown to Tazon Latino starts tomorrow!
Samantha Steele is out the Vikings going with Jack Webb