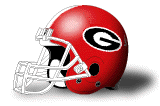 45
31
Hugely proud of the effort. Georgia was the better team and Nebraska had to be perfect. They were not. Still love my Huskers.
Anyway To make myself feel better here's a link to my favorite section in
My Binder
Credit as always goes to the great Yoga Frog.
Update from The Count :
No Georgia fans I am not judging you all by G-Dawg but just in case you haven't met G-Dawg or forgotten him ...
Get To Know G-Dawg
G-Dawgs comment is gone if he comes back I'll erase his comments on sight.