V

S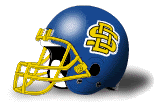 Well that was a fun week wasn't it? First UCLA out scores Nebraska 31-0 in the second half, 38-0 going back to the second quarter. Then a former great Nebraska player yet lousy coach ( his record was 3-17) goes off on his twitter account about the coaching. Then some cowardly chickenshit released a 2 year old audio tape that was recorded in private to deadspin.com The TMZ of sports websites. Lowlifes who delight in the pain of others.
About the tape. Not only was I not offended by what Bo had to say I agreed with it and had been saying the same things about Nebraska's fans...and Dirk Chatelain for years. But of course many of the worlds greatest fans...you know the Olympic slap your own ass team was offended. Some apparently are going to show Bo by not going to the game today. Because if there is one way to show a coach who calls you out for being fair-weather fans and not supporting the team the thing to do is not show up and don't support the team...that'll show him!
There is a game this week! South Dakota State. How in the blue hell do you hate South Dakota State? First of all I wish I could use the old Brookings is a shithole card...it isn't. It's a very nice town. The fans? My experience from UNO game is they are awesome. In fact most are Nebraska fans when Nebraska isn't playing South Dakota State of course. There should be lots of love in the Stadium this afternoon. Much like the Wyoming game 2 years back. People breaking bread rooting for both teams. + South Dakota State has a roster full of Nebraskan's who are sure to bust butt. They are well coached play extremely hard and extremely well. The only negative vibes that should come from the stadium might come from the worlds greatest fans hating on their own team. they're really good at that.
Remember 2010? When they came to town to take their ass kicking and their check and then leave town? Well somebody forgot to tell them that. Nebraska won 17-3. But South Dakota State won the event. And guess what? They are a better team this year. And Nebraska sad to say is not as good. This is a South Dakota State team that should have every reason to feel they can win this game. We now know Taylor Martinez is out for the game and a redshirt Freshman Tommy Armstrong will start at Quarterback. And given the kind of week this program has had all they need now is to lose to a FCS team. Oh and in case you haven't seen or heard FCS teams are winning regularly against FBS schools now.
Nebraska had better win or all kinds of spit will hit the fan. And they will win. But it won't be a total romp. It will be "good enough" A win to get us in to the bye week and hopefully get us refocused on what's important. Not tearing each other and the program down but winning football games. It's starts today...
Counts Krystal Bawl
Nebraska
42
South Dakota State 17